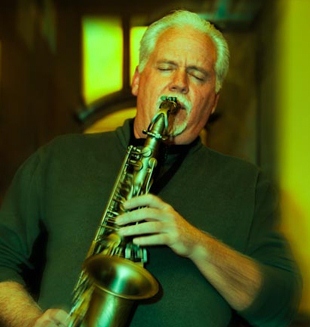 Welcome to the kevfrazier.com website! Many of you already know the wonderful music Kevin Frazier delivers when playing smooth jazz saxophone to the grooves of David Sanborn, Boney James, Grover Washington Jr. and others. After browsing his songlist you will be pleasantly surprised with the number of current smooth jazz songs in his repertoire.
During the day Kevin has been busy launching Grid 1, a battery powered audio company that is manufacturing some very cool products. He also recently launched a record company "Access Music Records" with his good friend Scott Urquhart, to help Bay Area artists record, produce, and distribute their original music. In the evenings and on Weekends he can be found playing music all around the bay area. Kevin's smooth jazz saxophone is perfect for corporate events, weddings, clubs, and wineries. He also enjoys helping non-profit organizations by donating his time to play at important bay area events throughout the year.
Be sure to check out the "Music" link above as you will enjoy the Sierra Nights album that Kevin is featured on.  Kevin was asked to play on this CD with a bunch of incredible musicians.  Find out more about the band "West Coast" that recorded this project.
Kevin Frazier plays throughout Northern California, the Bay Area, Solano County, Marin County and the Napa Valley. He also plays with a number of popular bay area bands (check out the video page to see a "live" video clips). Start off your private party with a light smooth jazz duo, then get the party dancing with a full band.









   Share This Page